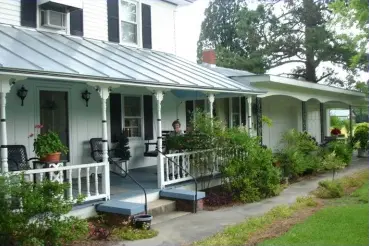 Top-of-the-Line
Residential Cleaning Services
At Foreman Cleaning, we take pride in our more than a decade of industry experience. We continue providing top-grade solutions to homeowners in Austin, Texas, and the neighboring areas. Leave the time-consuming cleaning chores to us while you unwind with your family or accomplish your important tasks at work.
What To Expect From Our Team
During every visit, we dust, vacuum, wash, and sanitize each room in your home. Our team utilizes the right tools, industry-standard equipment, and specially formulated products when conducting the jobs. You can be sure that we will clean every corner–from left to right and top to bottom–without overlooking any section.
We offer a wide range of home cleaning services:
Apart from the basic solutions, we also provide special house cleaning services:
Offering Individualized Cleaning Program
Our cleaning services are done thoroughly. Committed to meeting every client's specific needs, we work with them in creating a customized cleaning plan. If you want us to skip a room or you want a special service accomplished, just let us know, and we will oblige. You can reach us if you want to update your cleaning routine, and we will take care of it.
You can be sure that hard-to-reach places and stubborn areas will be taken care of. At Foreman Cleaning, we:
Real Estate Cleaning / Make-Ready
Prepare your home to list on the market. For your cleaning needs, choose our professionals.
We also employ technicians on staff to provide handyman and repair services. We can accommodate your requests for complete window washing, including trim and screens, power washing, touch-up painting, and more. Let us know and we can get you in touch with the people that can help.
We also work on the following:
Tell Us Your Cleaning Needs
Get in touch with our team at Foreman Cleaning to discuss your cleaning needs. If we do not provide a particular service you are looking for, we may connect you to a reputable local company that does it. Just ask us!